PEARLSONLY
Join "Pearls in School" Program
TEACHERS! Don't miss on this AMAZING opportunity:
PearlOnly™ is launching a 'Pearls in School' program with a goal to educate children in the amazing process that is pearl culturing and oyster life cycle. This is an amazing opportunity for your class to experience pearls in an exciting new way.

Our experts at PearlsOnly have prepared a series of lesson plans carefully structured for children in different parts of the world and different grades(age). Your students will have a chance to learn about the oyster and the fascinating process that is pearl creation. We would be thrilled to share the amazing world of pearls with you and your students.

We also offer lesson plans created for United Kingdom and Australia curriculum.

Download Example Lesson Plans:

Elementary School Plan.pdf

Middle School Plan.pdf

High School Plan.pdf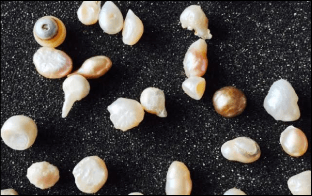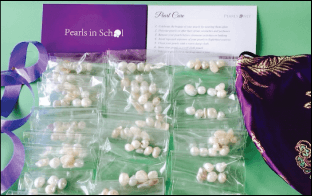 How does it work?
We are offering the PearlKit for FREE, with the packages prepared by PearlsOnly staff volunteers. We only ask for the schools to cover the cost of shipping. The KIT costs $25 and consists of:

• 30 pouches of 5 pearls each;
• 30 PearlsinSchool Care Cards;
• 1 Storage pouch for pearls;
• 30 Certificates of Accomplishment
• Lesson Plan Download Link
Have fun exploring the wonderful world of Pearls with your students.

Please Note!
Due to an overwhelming response - over 2000 requests - we need to modify it slightly to be able to continue this program for everyone.