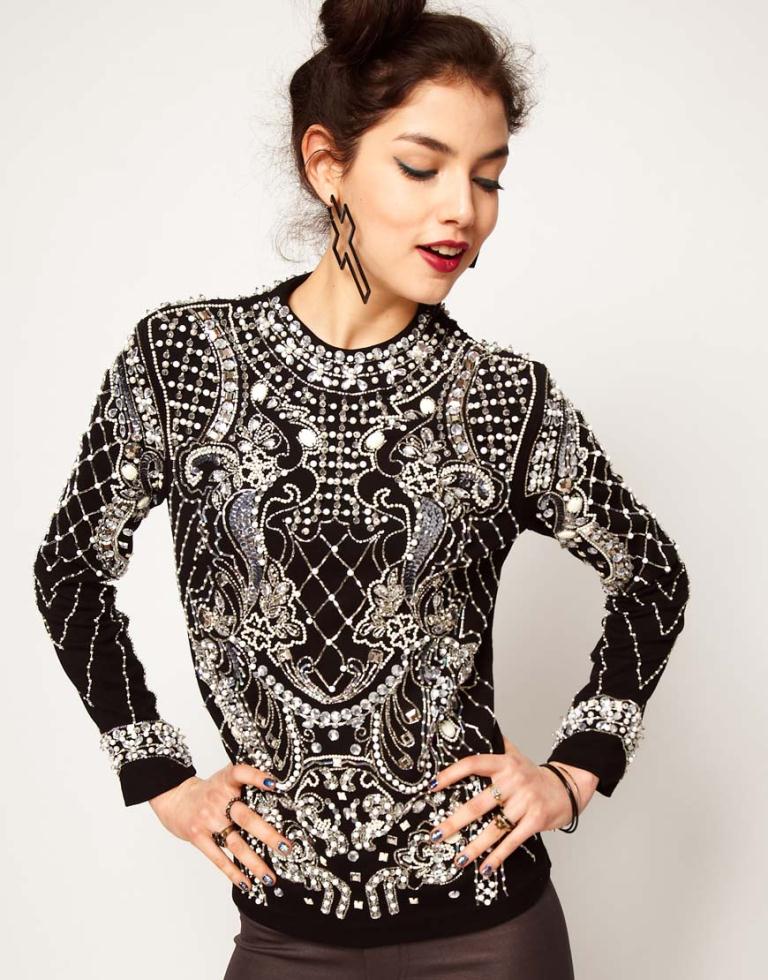 Although it's Spring, that doesn't mean that you shouldn't have at least one long sleeve top for those chilly rainy days and those brisk cool nights.
If you are looking for the perfect top then look no further than this incredibly fashion forward shirt with amazing details.
ASOS has a beautifully designed "Top with Pearl Grid Embellished Armour" and it is marvelous!
This is a top that will gain lots of attention and will look great wherever/whenever.
You can make this top yours at ASOS.com for $122.29. read more