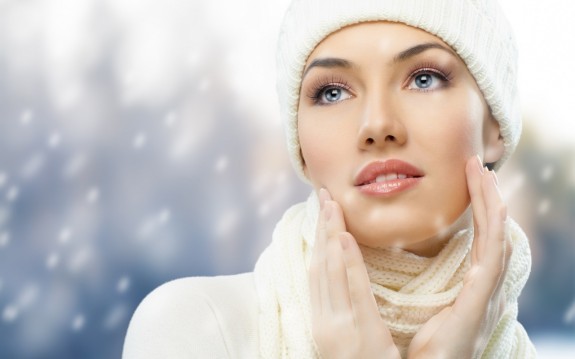 Your hair hates winter probably as much as you do so now the winters closing in upon us fast, we are pulling out our old woolly hats and waterproof coats as we brace ourselves for the cold months ahead.
We know that with winter comes a few new beauty regimes such as adding more moisturiser to your sometimes-dry skin, adding a self tan for that little bit of extra colour, but how many of you really take care of your hair during Winter? If your getting all glammed up in your new party dress the last thing you need is frizzy and damaged hair. In this post we are going to focus on some great tips to keep your beautiful tresses healthy and glowing this winter.
Deep conditioning treatment
Winter can be harsh on your hair causing it to become dry and get split ends. Once a month, treat your deserving hair to a luxurious deep conditioning treatment at your local salon or purchase a home treatment mask. This is a great way of replenishing your hair with some much-needed moisture.
Get a regular trim
The fear of losing length of hair refrain them for going for a hair trimming session. But, did you know that hair trimming is an important hair-care regime. It not only helps you in getting rid of unattractive split ends but also stimulates hair growth. To combat those pesky split ends and to prevent further breakage, try getting your hair trimmed once every 6-8 weeks and this will ensure your hair remains in great condition throughout the cold months. Damaged hairs are more prone to get tangled and frizzy.  Thus, hair experts suggest cutting these parts of hair off to get a smoother and tidy look. You do not need to cut short your hair to get rid of damaged hair; hair trimming will solve the purpose.
Wash your hair…less
That's right; if possible try not to wash your hair every single day, as this is a great way to strip it of moisture and add chemicals which aren't natural and which aren't necessarily good for your hair. Succumbing to unwashed strands not only cuts down on bathroom and blow drying time, but your hair will be healthier and any chemical and coloring services willing last longer. Shampoos are filled with detergents that leave strands squeaky clean and strip it of natural oils. As counter-intuitive as it sounds, the more you wash your hair, the oilier it's going to get. Always ensure your hair is dry before leaving the house too because if the air is also cold, this will further enhance the damage caused to the hair.
 Swap the dryer for the towel
If it is convenient for you, a great way to savour the health of your hair is by towel drying it instead of blow-drying it. Blow-drying your hair can be a great way of causing heat damage and again stripping it of its moisture. Try towel drying it and instead of using your curling tongs or straighteners try plaiting it when it's when for some natural waves or run a smoothing serum through it with your fingers.
Protect your colour
This winter it doesn't just have to be the colour of your gorgeous occasion dress that's glowing. As most girls have coloured hair, the best thing you can do to protect it this winter is by using a sulphate free shampoo because sulphate can strip hair colour and dry out the hair. A sulphate-free shampoo will ensure your colour will last throughout winter. Without stating the obvious, Wear a hat. Protecting your hair from the elements helps prevent the formation of free radicals, atoms or molecules that contribute to fading when they snatch electrons from pigment molecules. Wear a sun hat when you're outdoors for a long time, or look for leave-in treatments with UV absorbers that filter some of the color-ruining rays — like benzophenone-3 or -4, polyquaternium-59, cinnamidopropyltrimonium chloride, and butyl methoxydibenzoylmethane.
Make sure you look your best this winter. Why not check out our post on winter glamour for some style tips? Ensure you don't neglect your hair in these chilly months with the easy tips discussed above. Do you have winter hair tips to swear by? If so we'd love to hear them!
(Visited 88 times, 1 visits today)